You cannot select more than 25 topics
Topics must start with a letter or number, can include dashes ('-') and can be up to 35 characters long.
README.md
lolisafe, a small safe worth protecting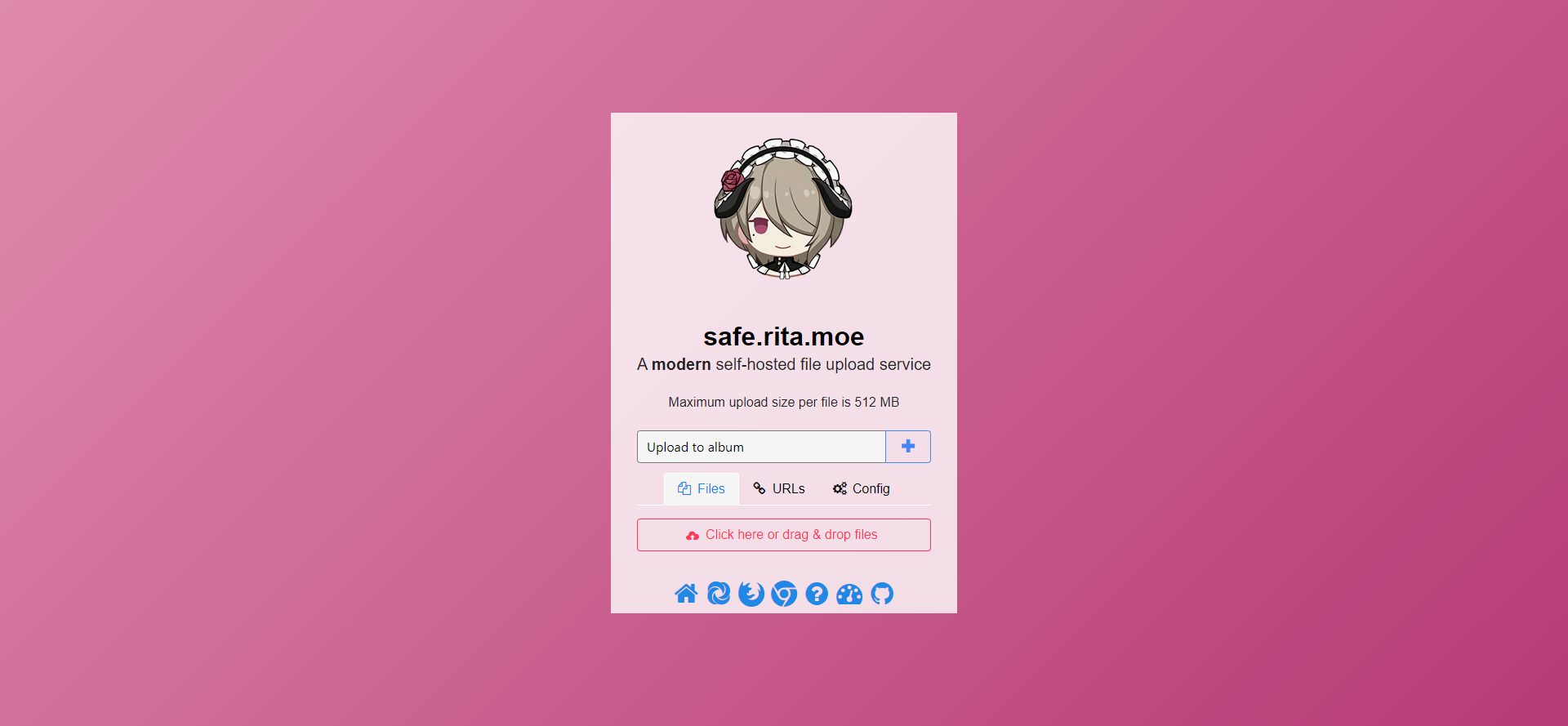 safe.rita.moe
This fork is the one being used at https://safe.rita.moe based on BobbyWibowo/lolisafe. If you are looking for the original, head to WeebDev/lolisafe.